There was a phenomenal post from NPR this morning. it was kind of about marie curie, and it was kind of about the mega-rad comic xkcd, and it was kind of about being awesome.
for anyone out there who has felt that gnawing, tearing, snarling need inside to DO SOMETHING with their life... here's the deal: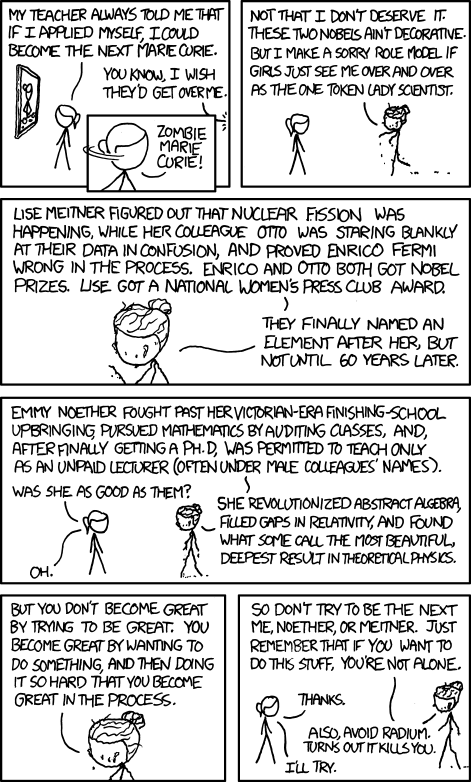 Diane of the Dew Drop Inn had a terrific post up the other day about being fearless in what we do, and about continuously re-starting. looking at each day as a beginning. it's been spinning around in me since i read it.
Whatever it is that is in you to do, go do it. no matter where you are, or where you've been or who's telling you what to do or how to do it. Do what you do with all that you are. do it for the world that needs passionate people who are committed to something. do it for the nameless people who have done it before. do it because you can't do anything else.